Psychic medium and E! Entertainment reality TV star Matt Fraser is returning to The Summit Showroom inside The Venetian Resort July 21 and July 22.
Matt is a medium that receives messages from those who have passed and tours throughout the year to reach a wider audience.
"When you are a medium, something new happens daily," he laughs. "I tour throughout the country, but the audience is diverse in Las Vegas since many people in the audience are from around the world. This is one of my favorite events since it is one of the most intimate I do on tour. It is so unique since I am up close with the people who are attending."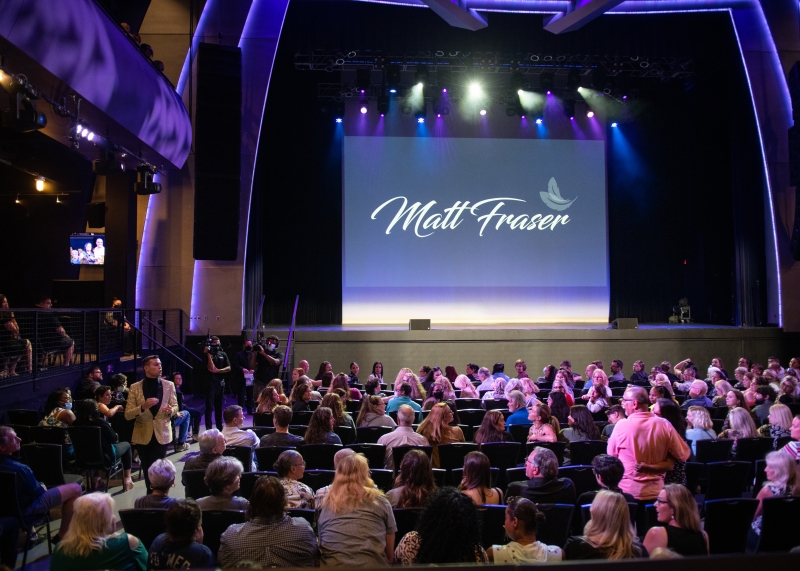 His goal is to bring healing, hope, and laughter to the audience with his outrageous personality and unique approach to mediumship, passed down from generation to generation. As a teenager, he wanted to understand this ability and embrace these gifts. Born and raised in Rhode Island, Matt still resides in his home state.
He has written three books, The Secrets to Unlocking Your Psychic Ability and bestsellers When Heaven Calls and We Never Die, Secrets of the Afterlife. "I am writing my next book, which focuses on what actually happens when we pass on. It is an inside look at the other side during the transition process."
He has appeared on other television shows, including Botched, The Real Housewives franchise, The Doctors, and The Kelly Clarkson Show. Matt has read for celebrities including Donny Wahlberg, Gloria Estefan, Jenny McCarthy, and the stars of the TV show Botched, Dr. Terry Dubrow and Dr. Paul Nassif.
As an audience member, he selects people to read from the back of the theater as well as the front rows. Matt will move around the room to connect with the right people with a message. He aims to read for as many people as possible who attend his shows.
Matt Fraser returns to The Summit Showroom inside The Venetian Resort Las Vegas July 21-22. Show time for both nights is 8 p.m. Tickets are available for purchase at any box office at The Venetian Resort or by calling 702.414.9000 or 866.641.7469.
Photos by MotorCity Casino